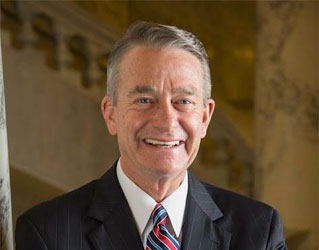 Welcome
We will work together to make Idaho the place where our children and grandchildren choose to stay.
–
Upcoming public events on Governor's calendar:
THURSDAY, April 9, 2020 
Governor Little will hand out sack lunches to families at Boise's Morley Nelson Elementary School, 7701 W Northview St., at 11:30 a.m.
Governor Little will answer questions about COVID-19 in Idaho LIVE on Idaho Public Television at 8 p.m., airing on Idaho Public Television and online.
FRIDAY, April 10, 2020
Governor Little will teleconference into the meeting of the Land Board's Reinvestment Subcommittee at 1:30 p.m. The public audience can listen by dialing toll-free 877-820-7831 and using the code 2686911.